The weather in Hanoi is extremely hot. Understanding this, Banh Mi Long Hoi immediately launched a special program to quench thirst – A chance to enjoy kumquat honey tea and winter squash tea for FREE: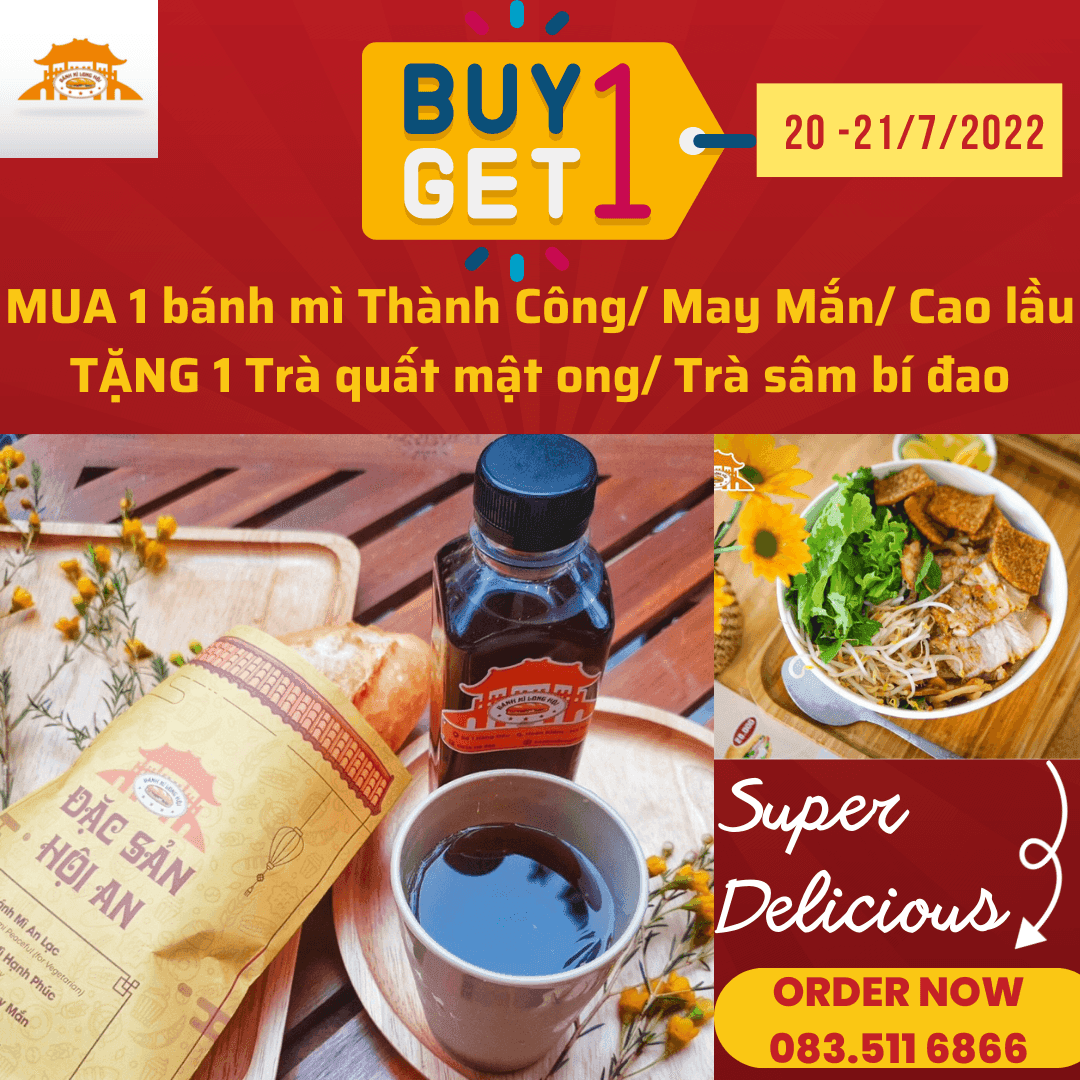 Time: 20-21/7/2022
Program content: customers who buy 01 Thanh Cong bread or 01 Lucky bread or 01 Cao Lau will get 01 kumquat honey tea or 01 pumpkin ginseng tea. The program applies when buying directly at the store or texting to order via Zalo/FB or calling directly and not in conjunction with other promotions.
Do not hesitate any longer, let's quench thirst with Long Hoi with cups of fragrant tea and enjoy delicious bread.