Vegetarian Banh Mi in Hoan Kiem, Ha Noi has become very popular beyond the shores of Vietnam. Normally packed with animal-derived products, this vegetarian banh mi (bánh mì chay) incorporates a delicious nutty quinoa patty as well as the usual pickled vegetables, cucumber, and cilantro.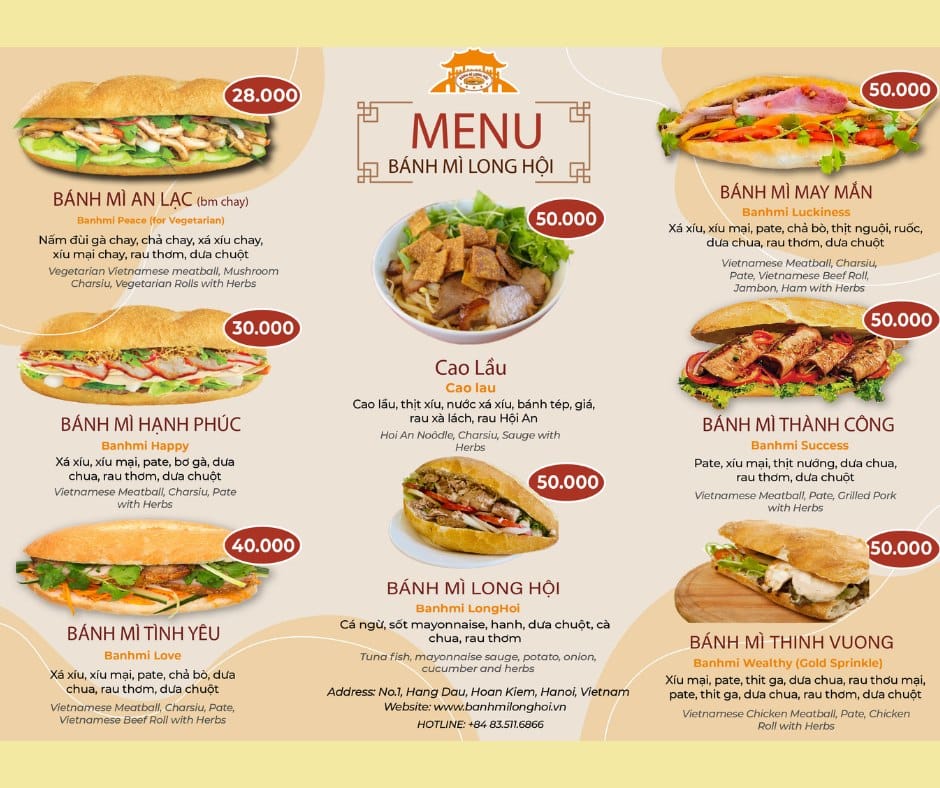 Menu Vegetarian Banh Mi
The flavours and textures of Vietnamese bánh mì are… delectable! There are many variations, but pretty much all involve meat. Even bánh mì (bánh mì made with 1 or 2 fried eggs) has a smear of pâté. As a flexitarian, I am minimising my consumption of meat, especially beef. So the challenge was to create a vegetarian bánh mì – bánh mì chay – that retains the textures and flavours of the classic recipe.
I enlisted a quinoa patty to deliver the substance – the "meatiness". The quinoa delivered its characteristic nutty flavour and chewy texture. Some vegetables contributed more flavour, though most came from the umami-packed shiitake mushrooms. Eggs and flour were enlisted to hold everything together. Bánh mì chay, Vegetarian Banh Mi , was a reality.
You might like to read some more about the origins and variations of the world's best sandwich. Simon Stanley's beautifully illustrated article does just that…